F/CE. ROBIC DAYTRIP BP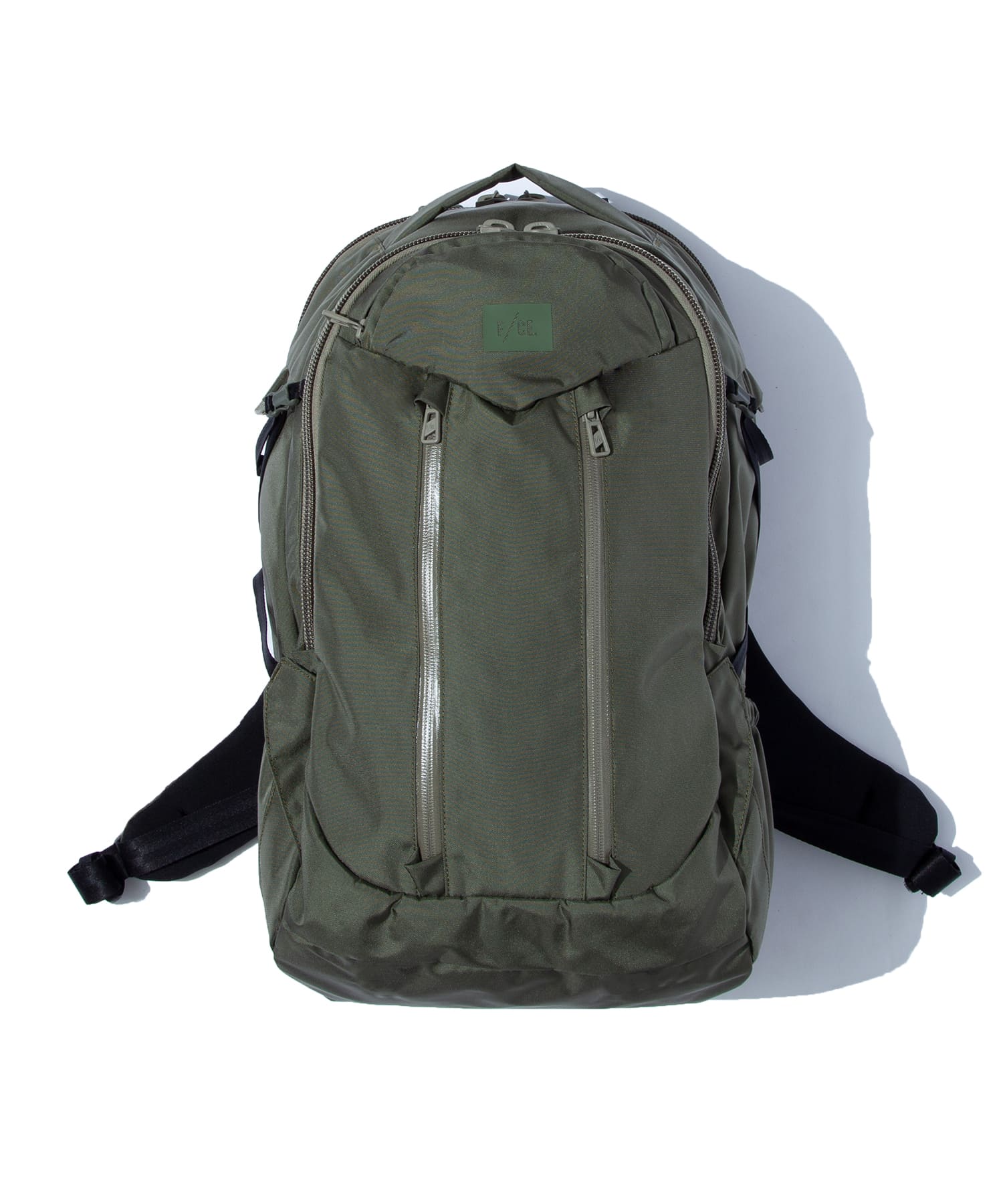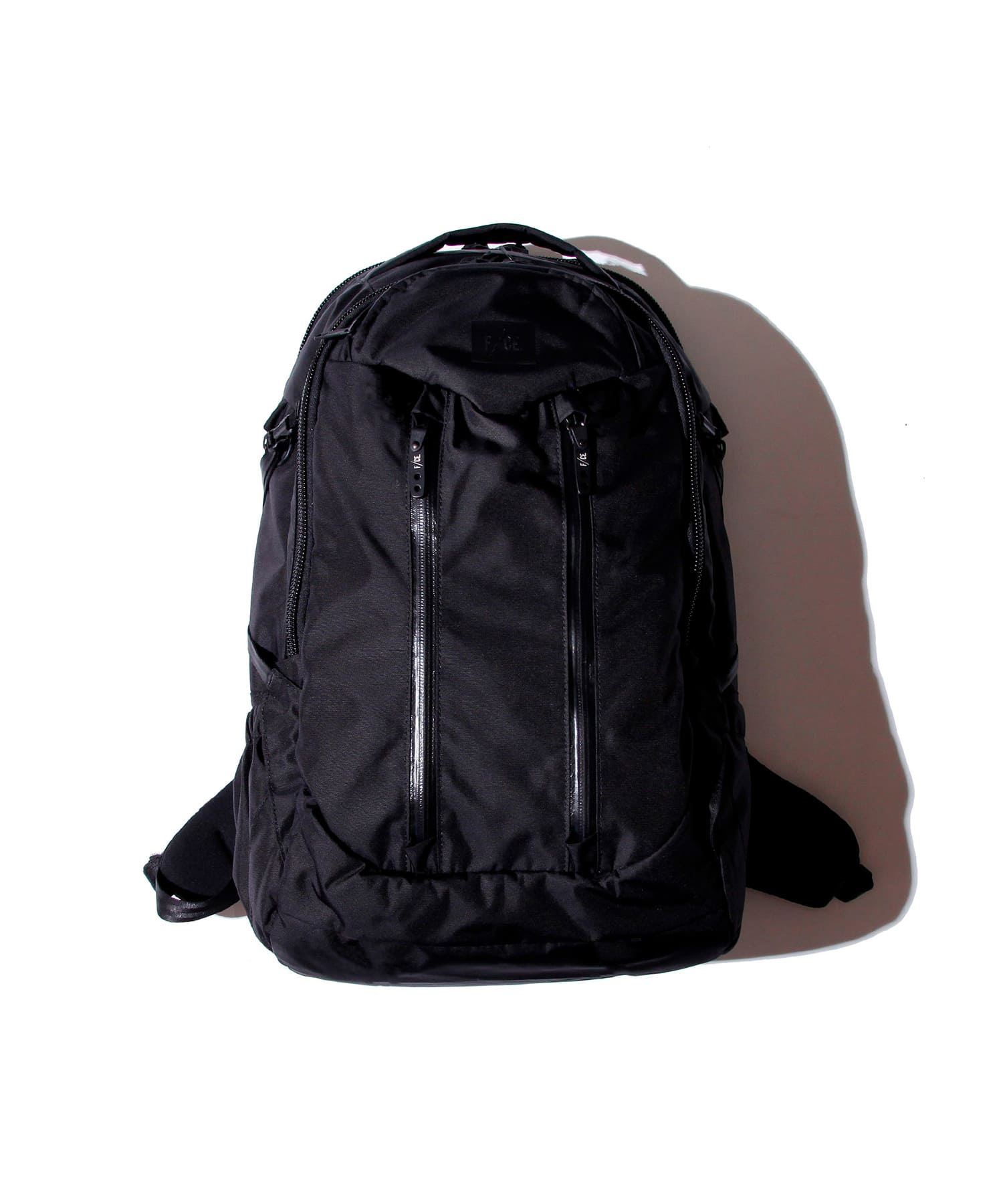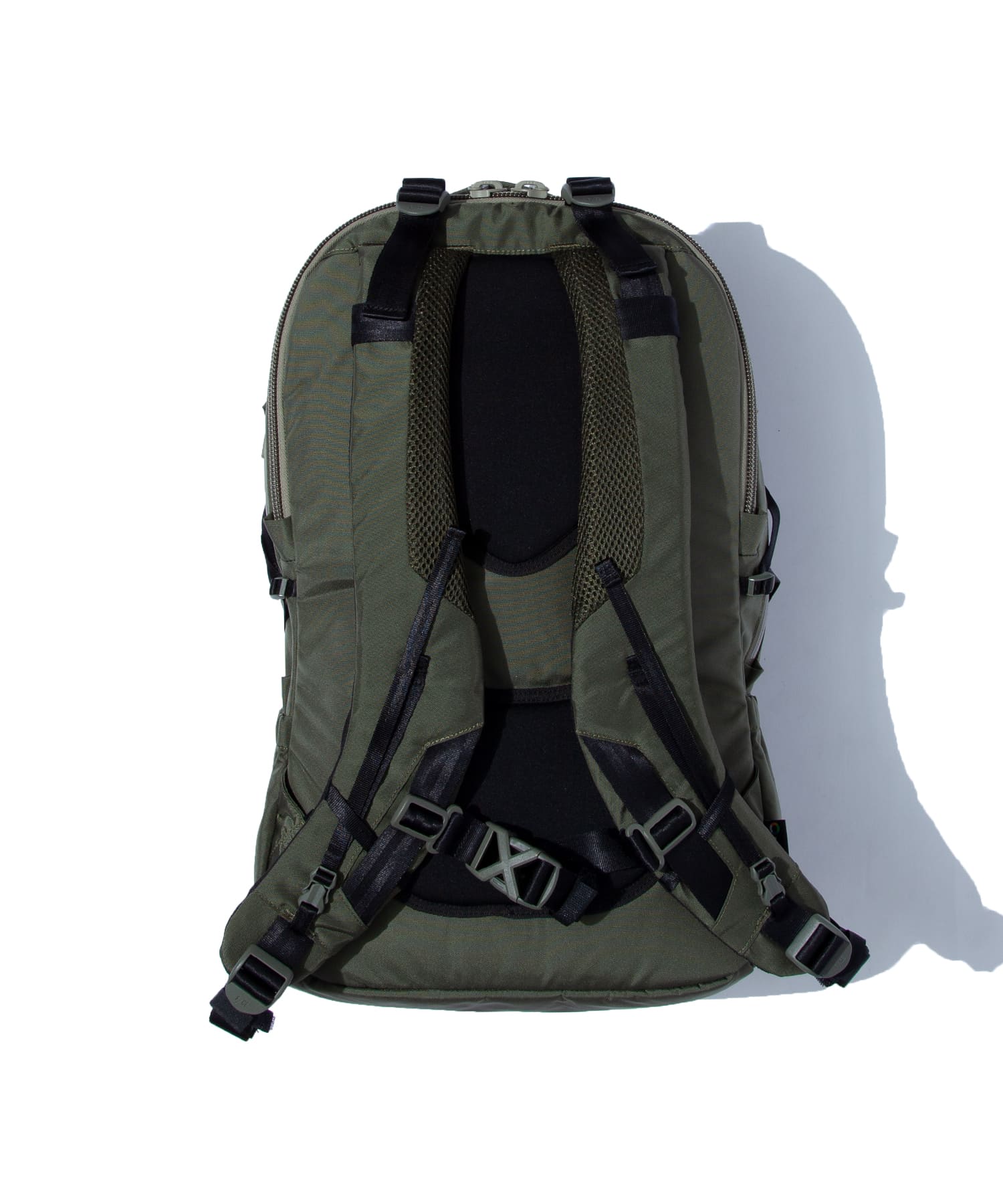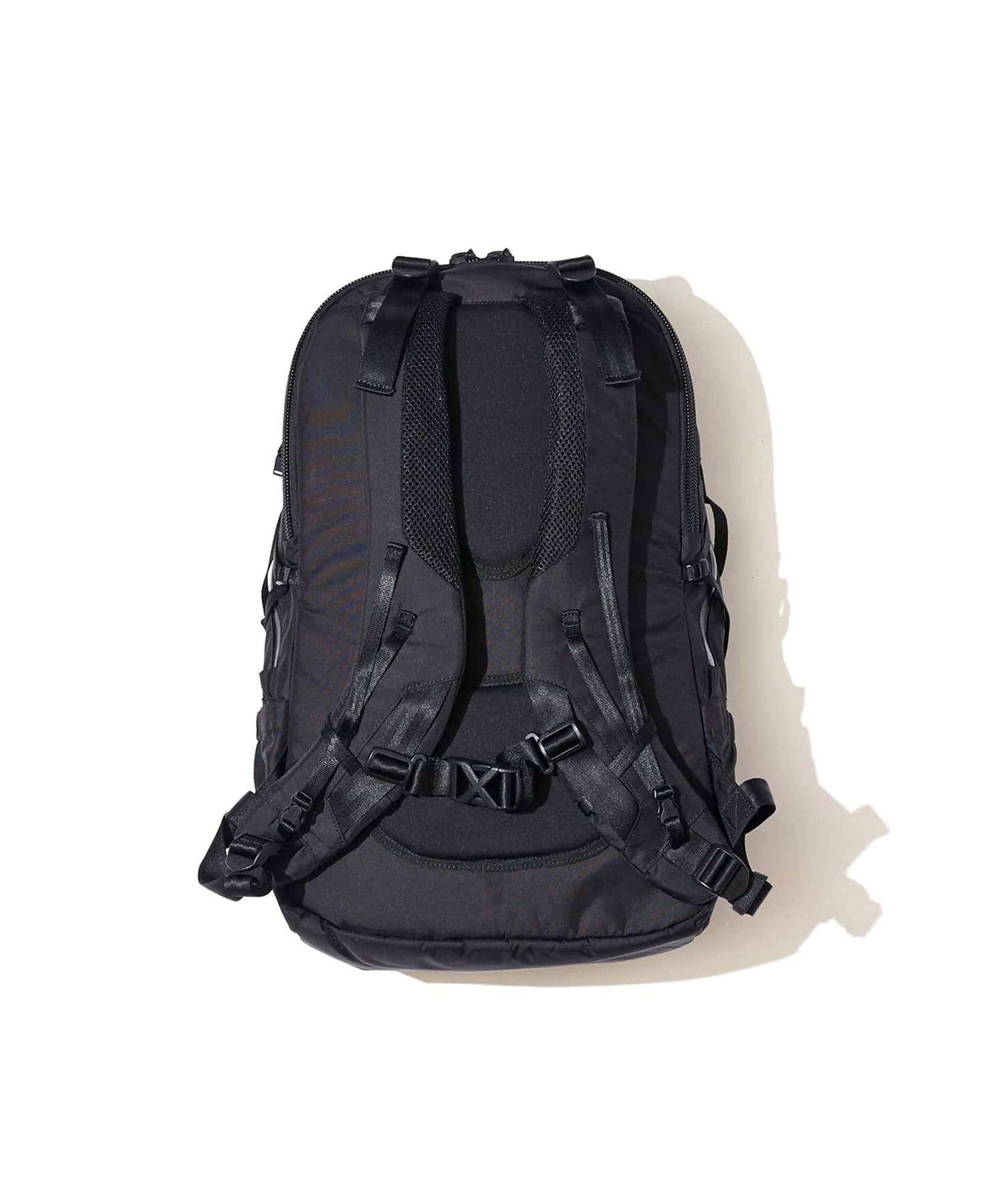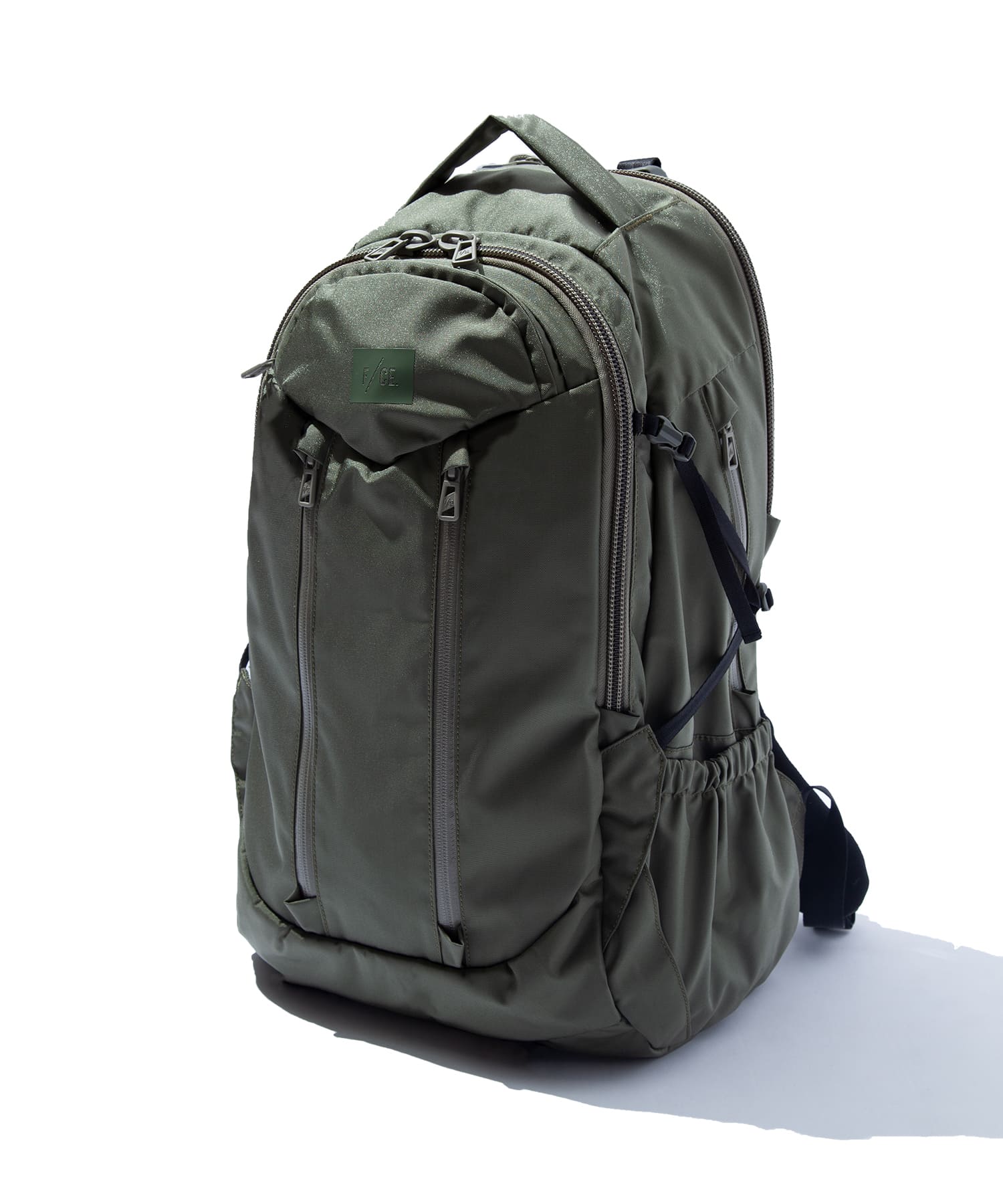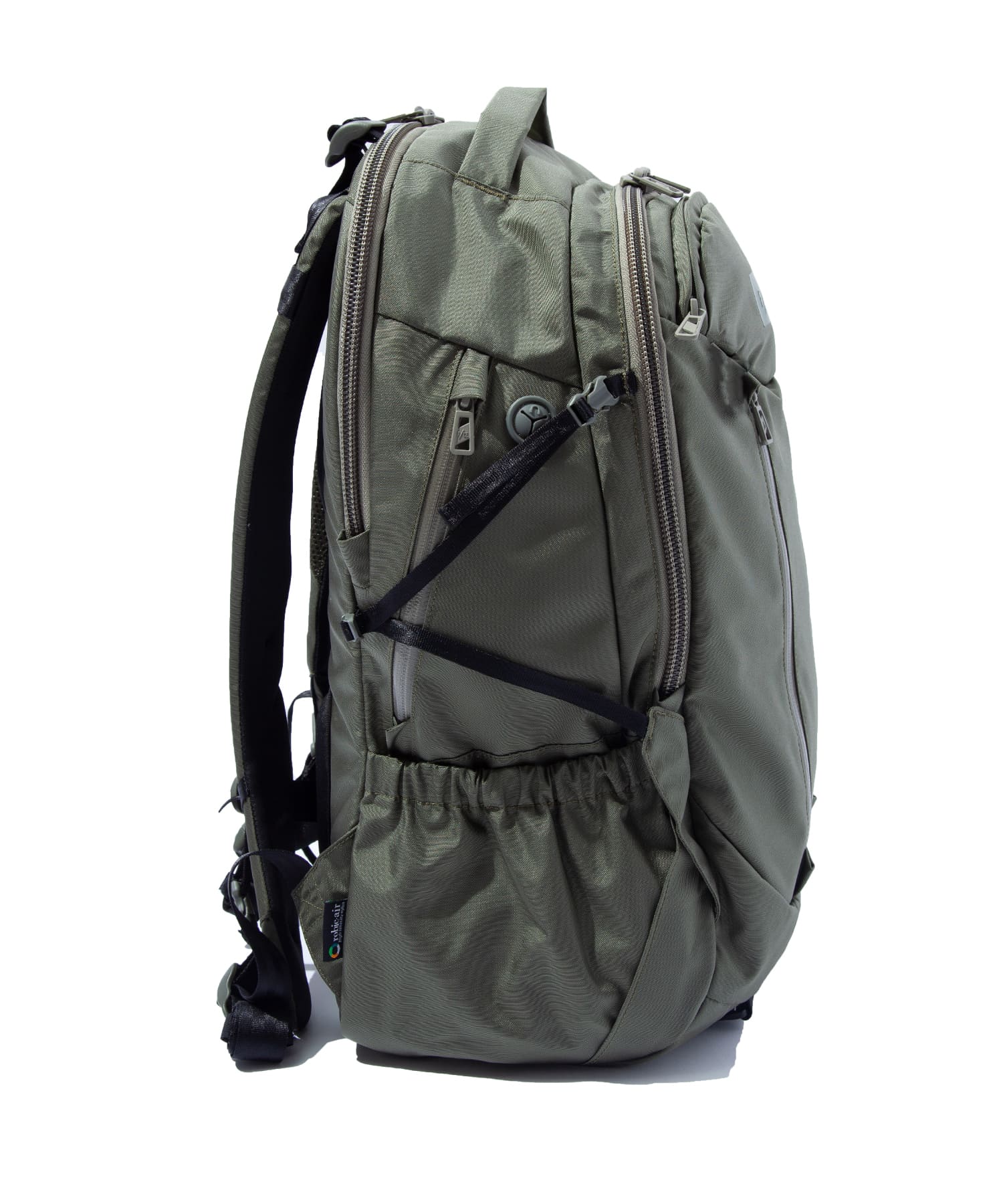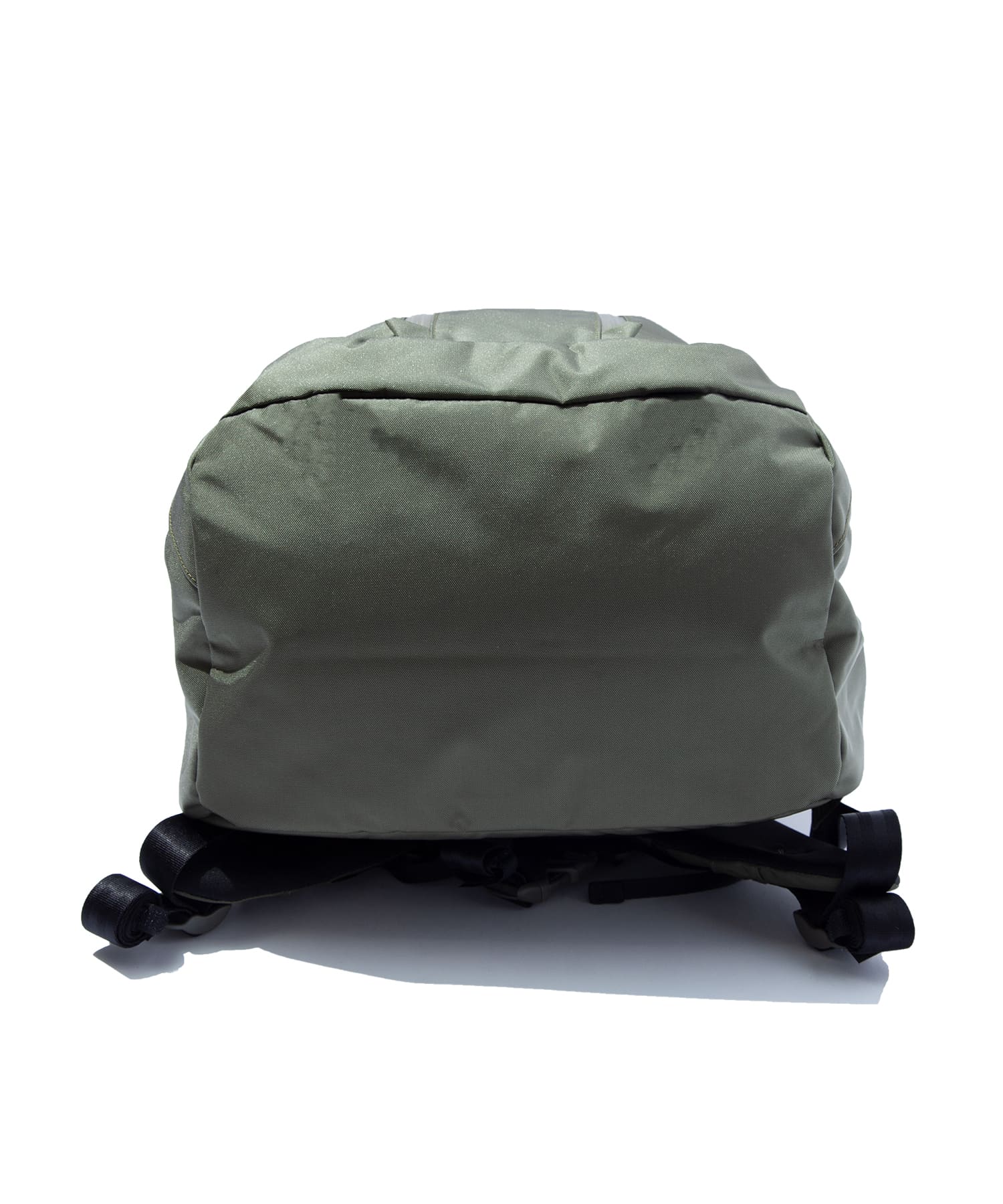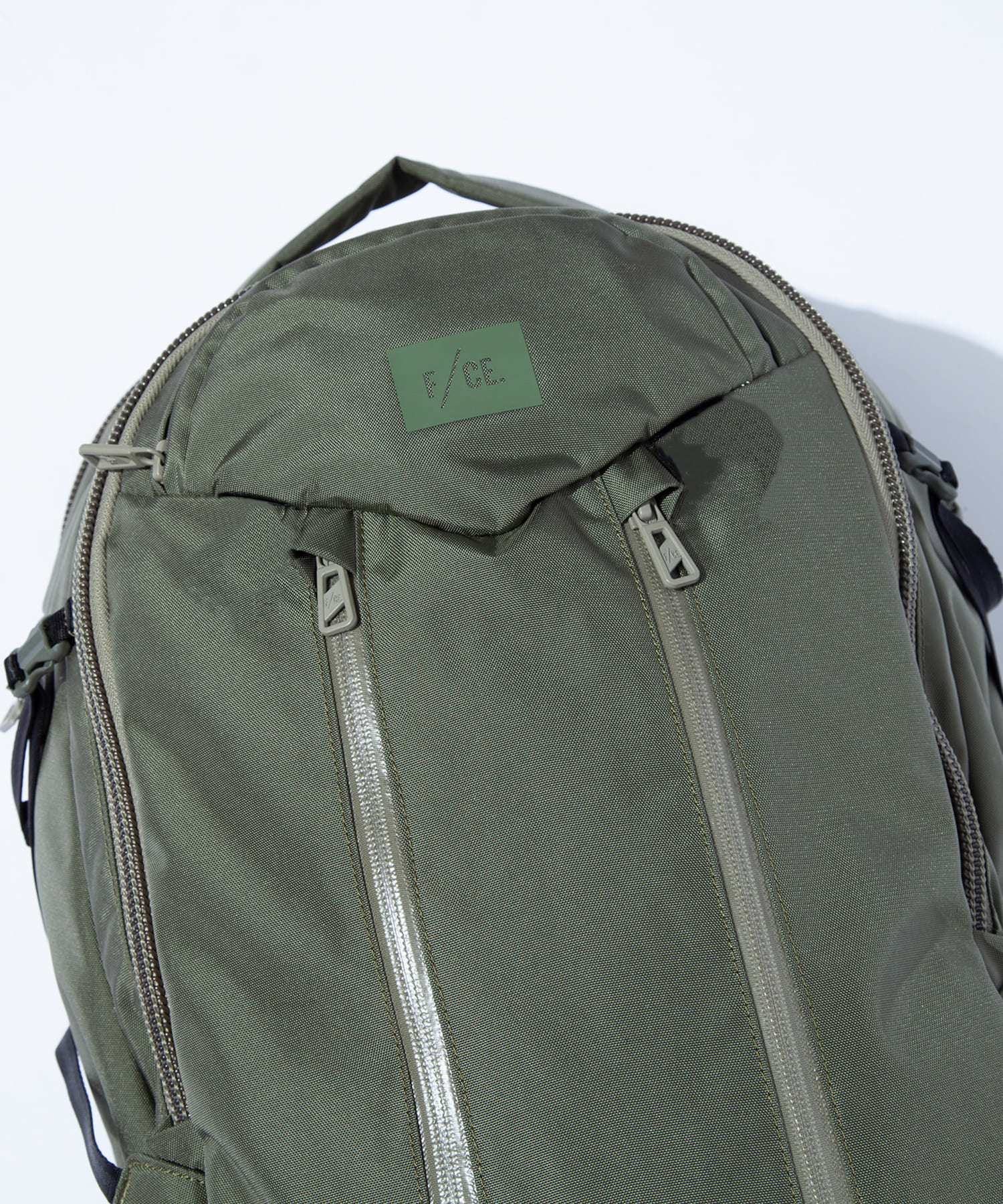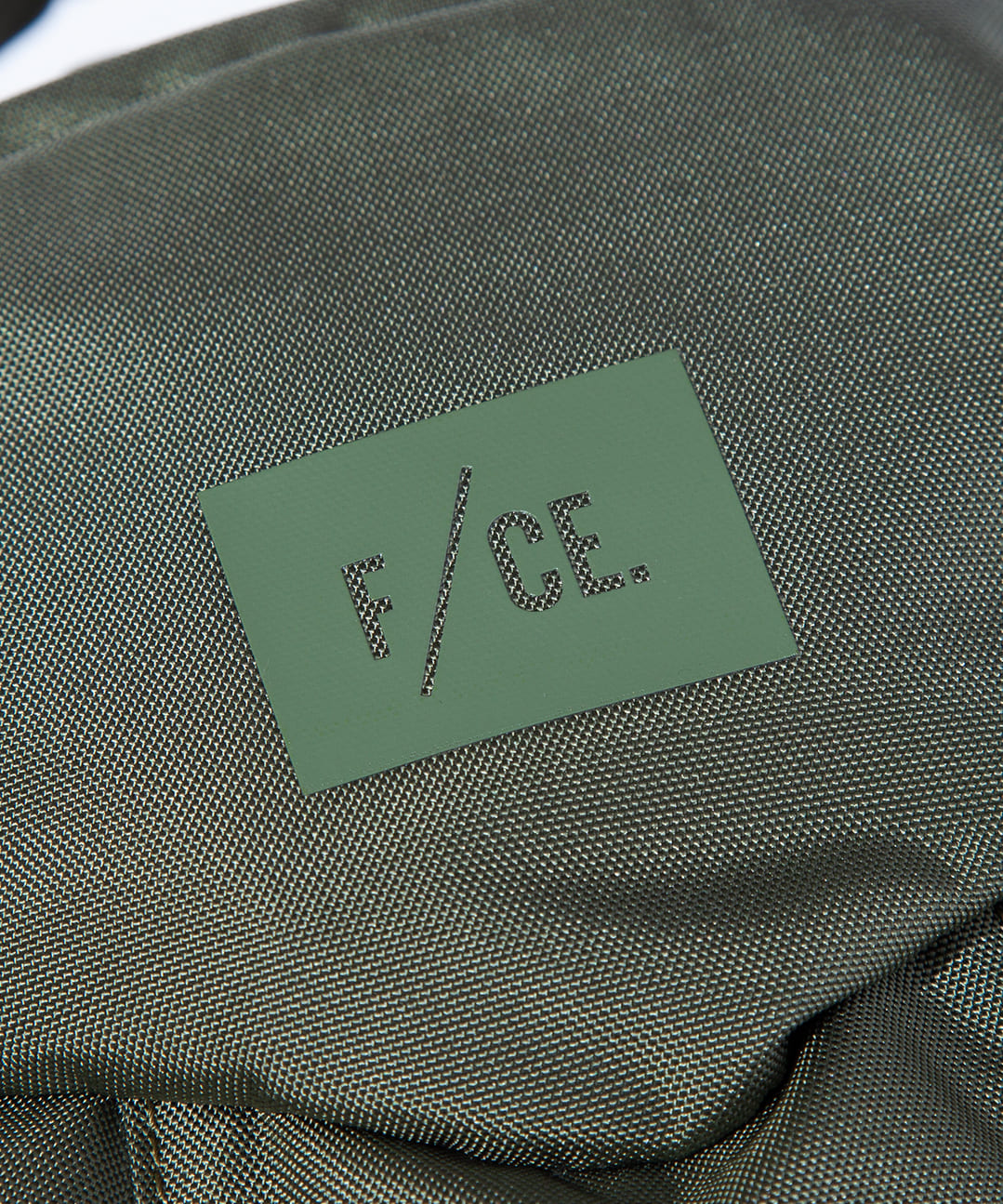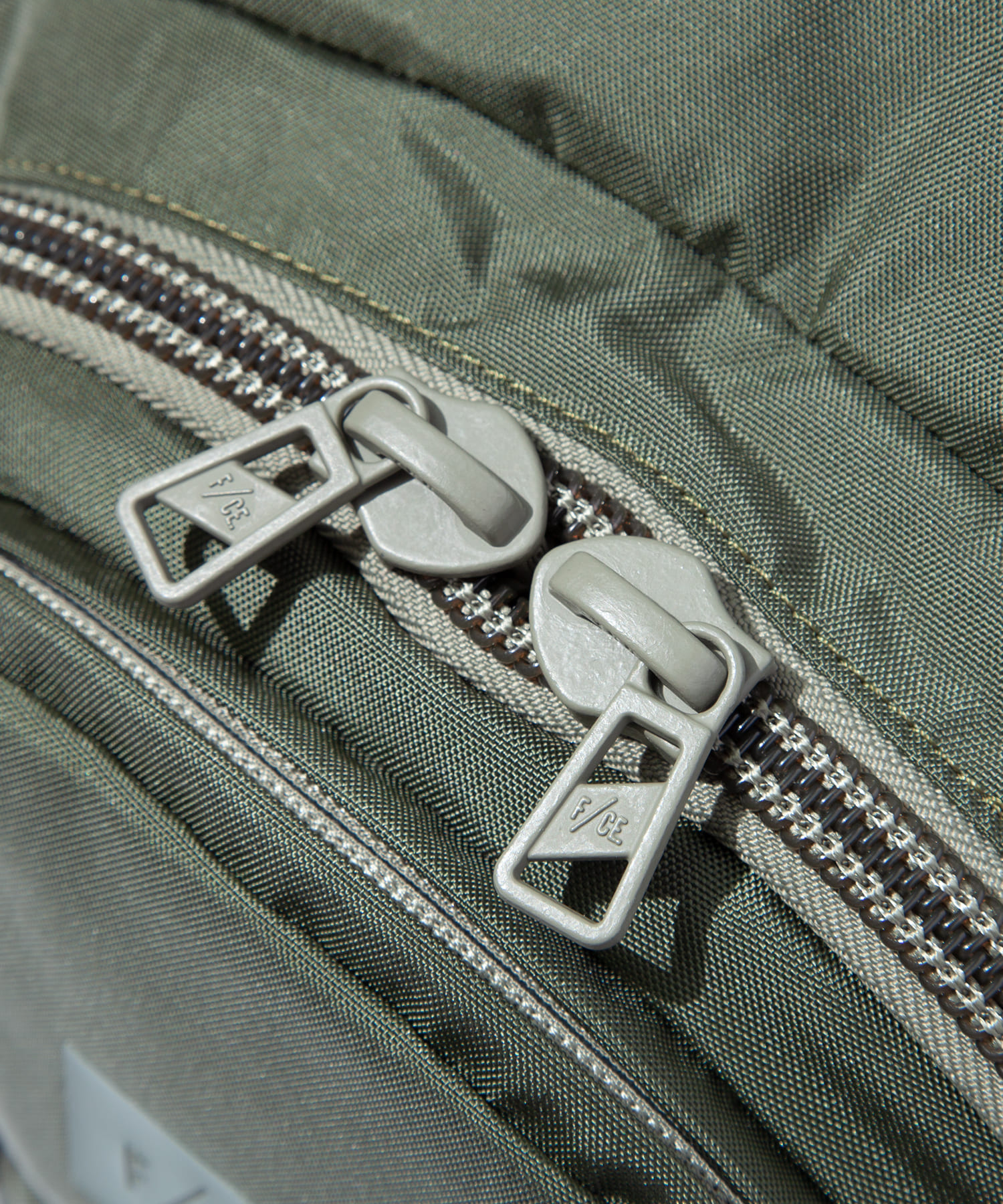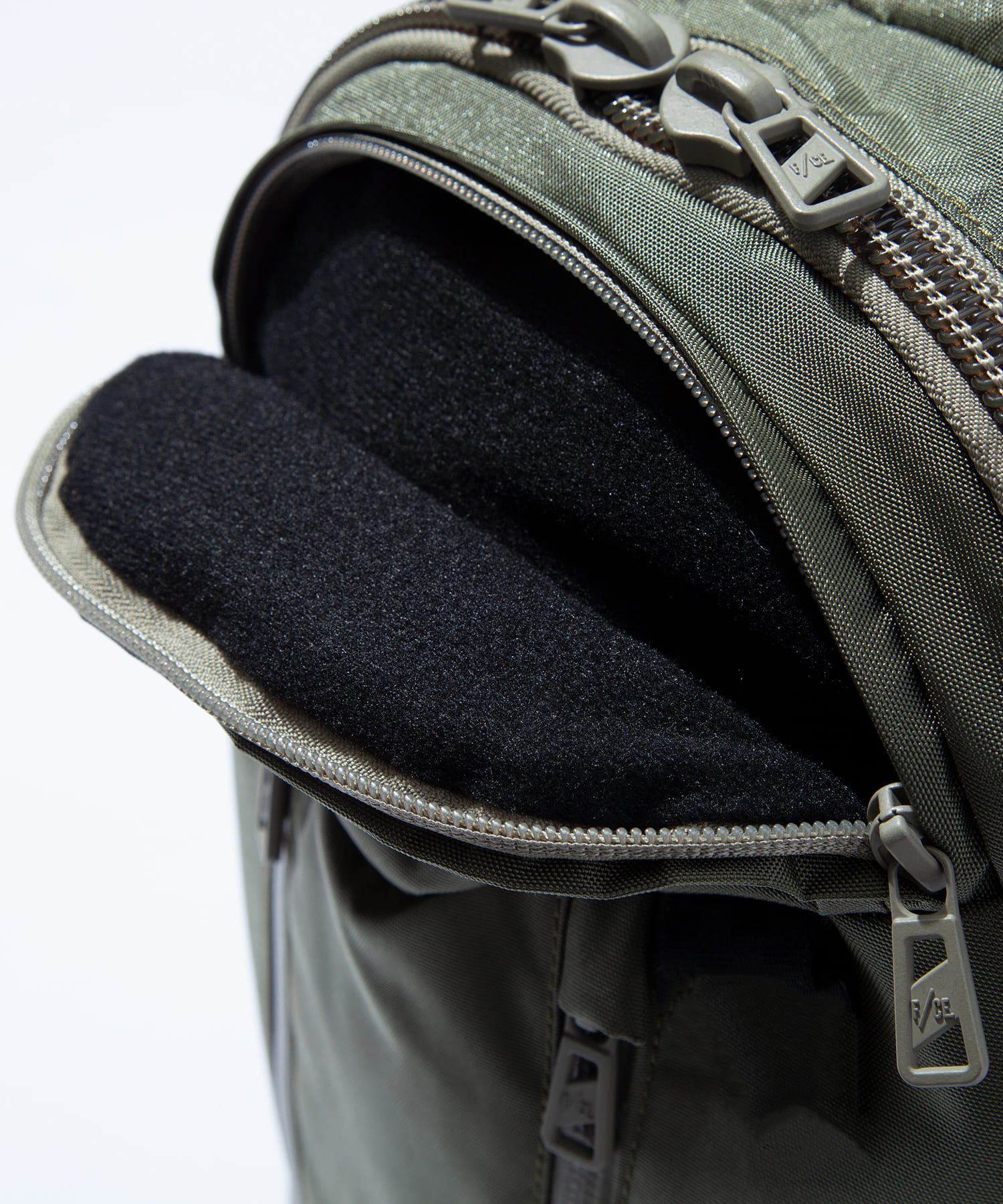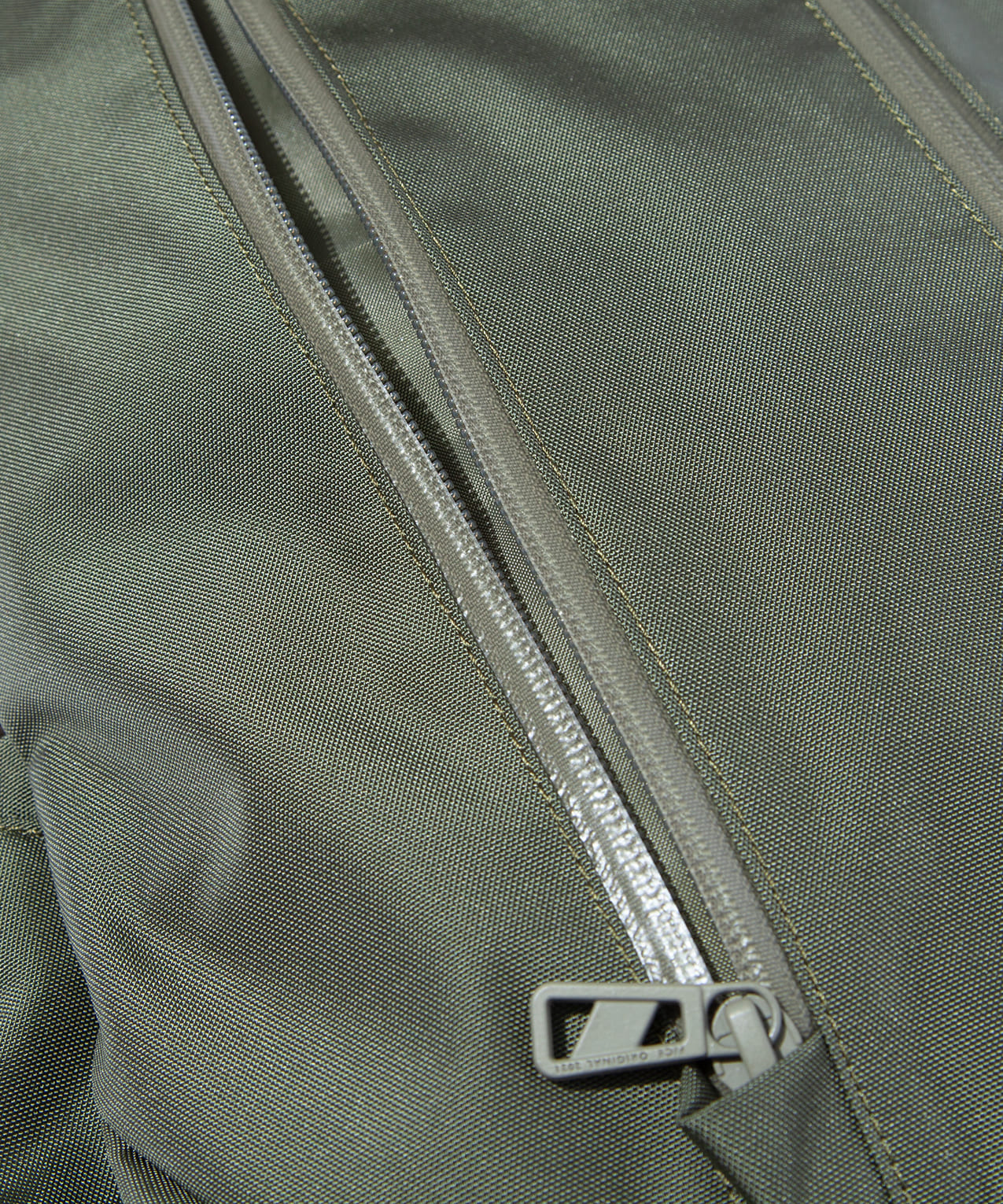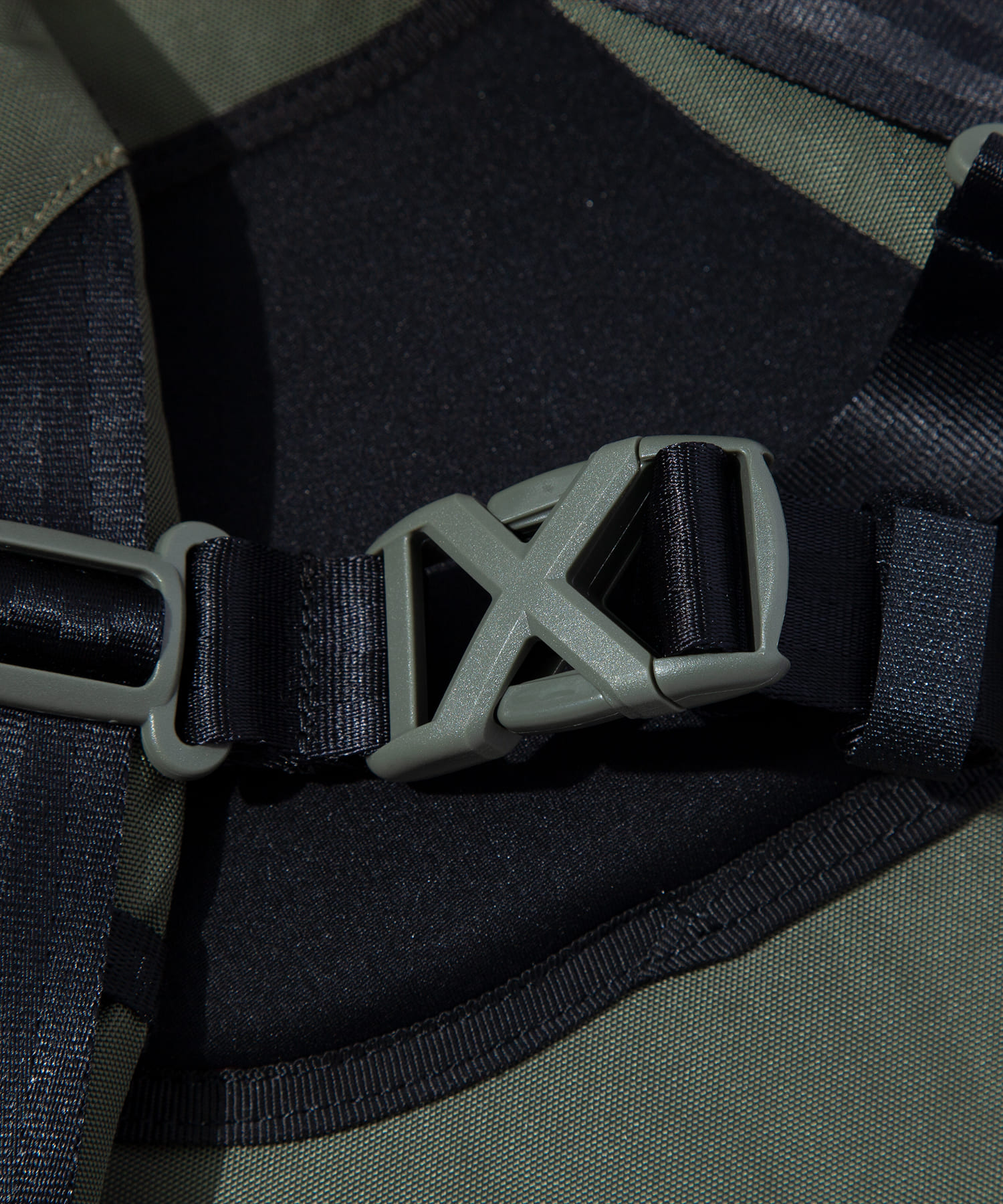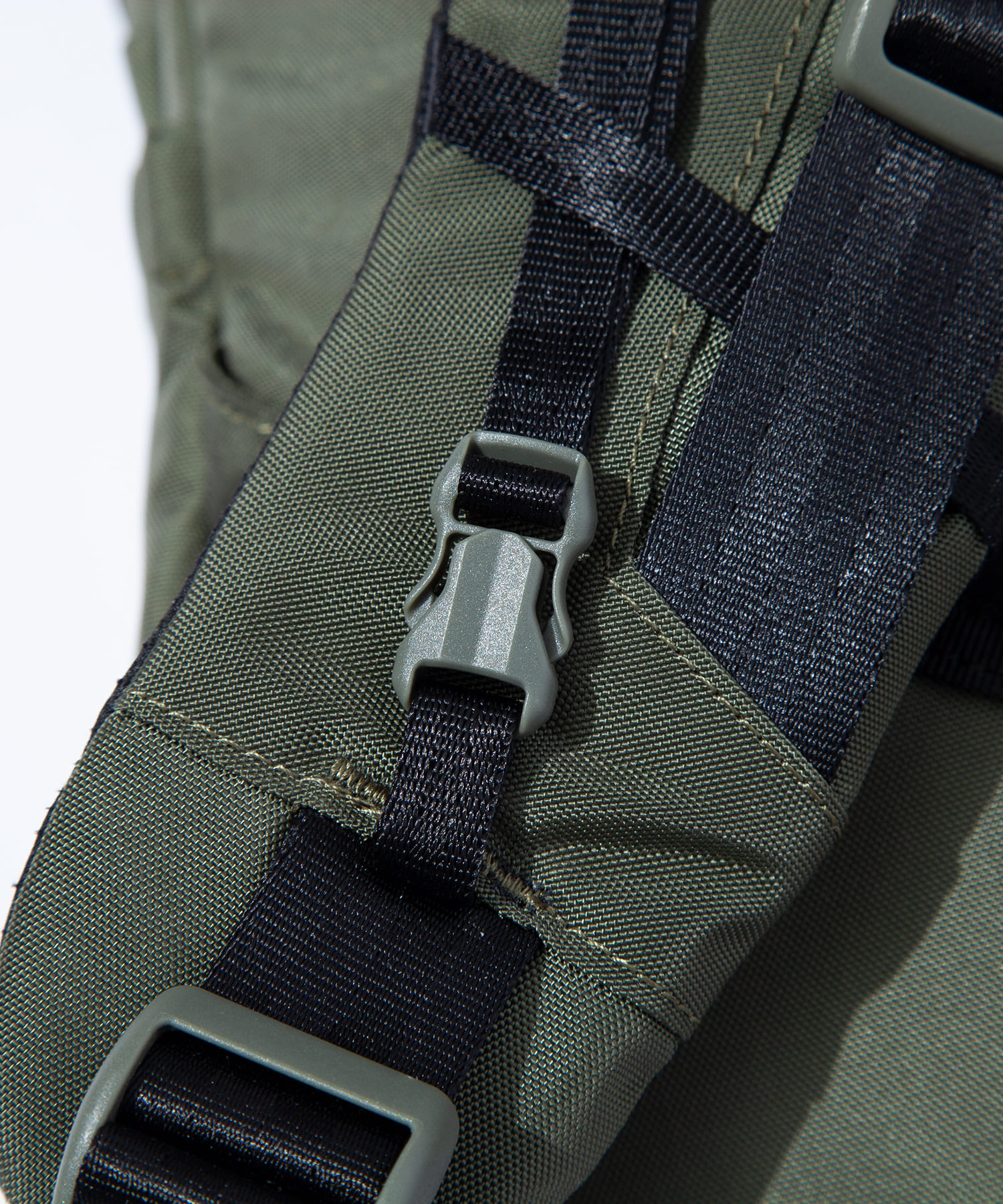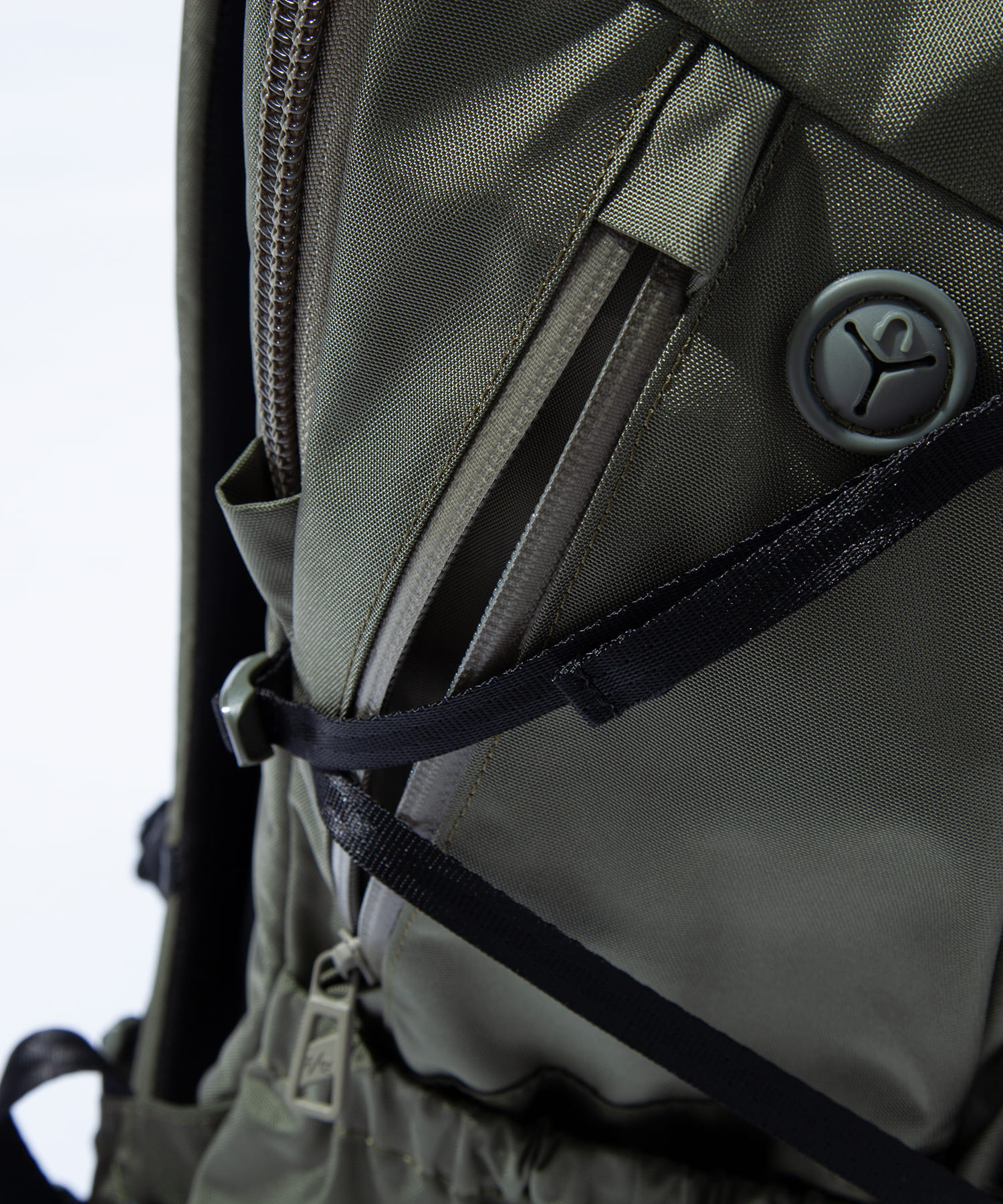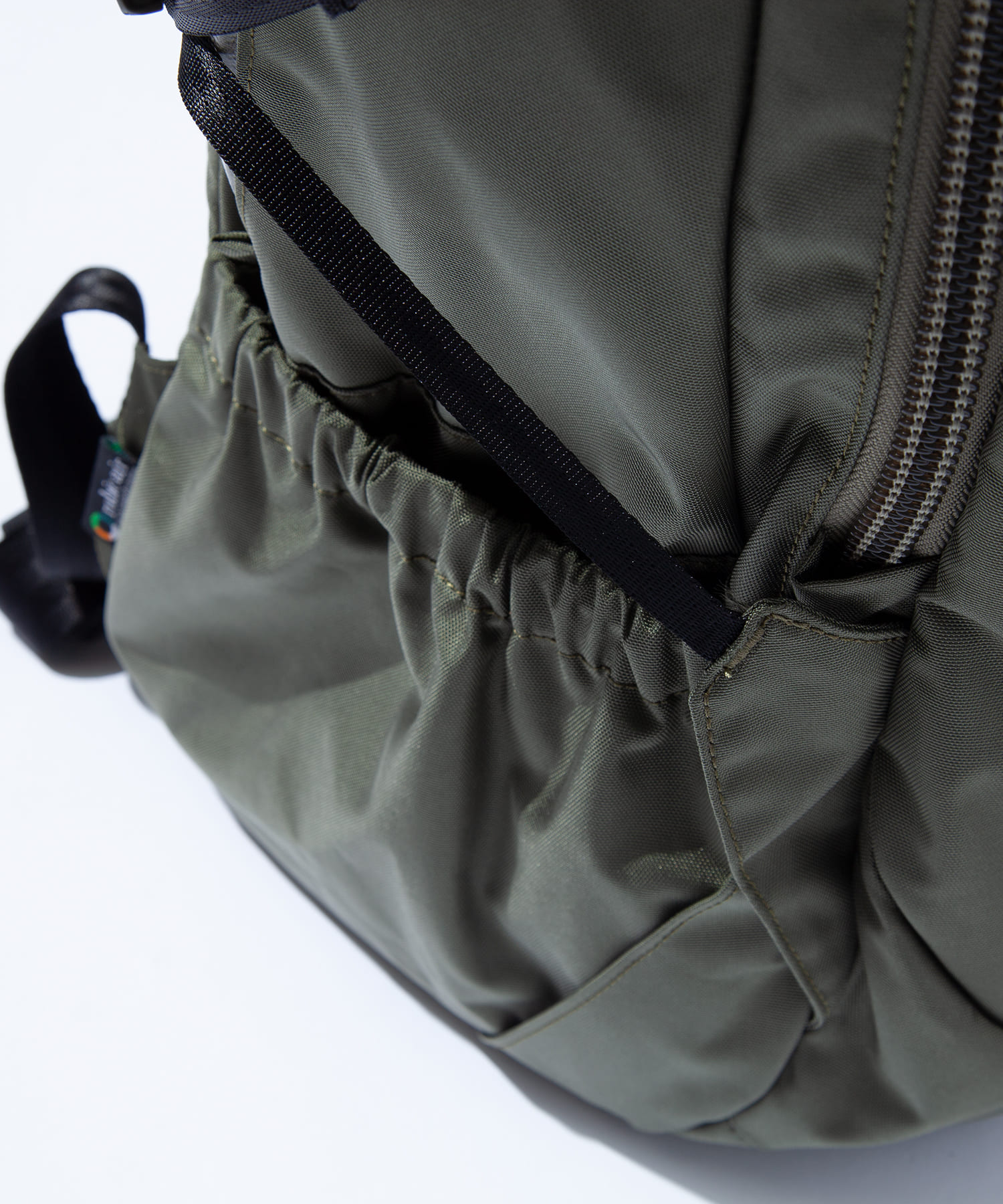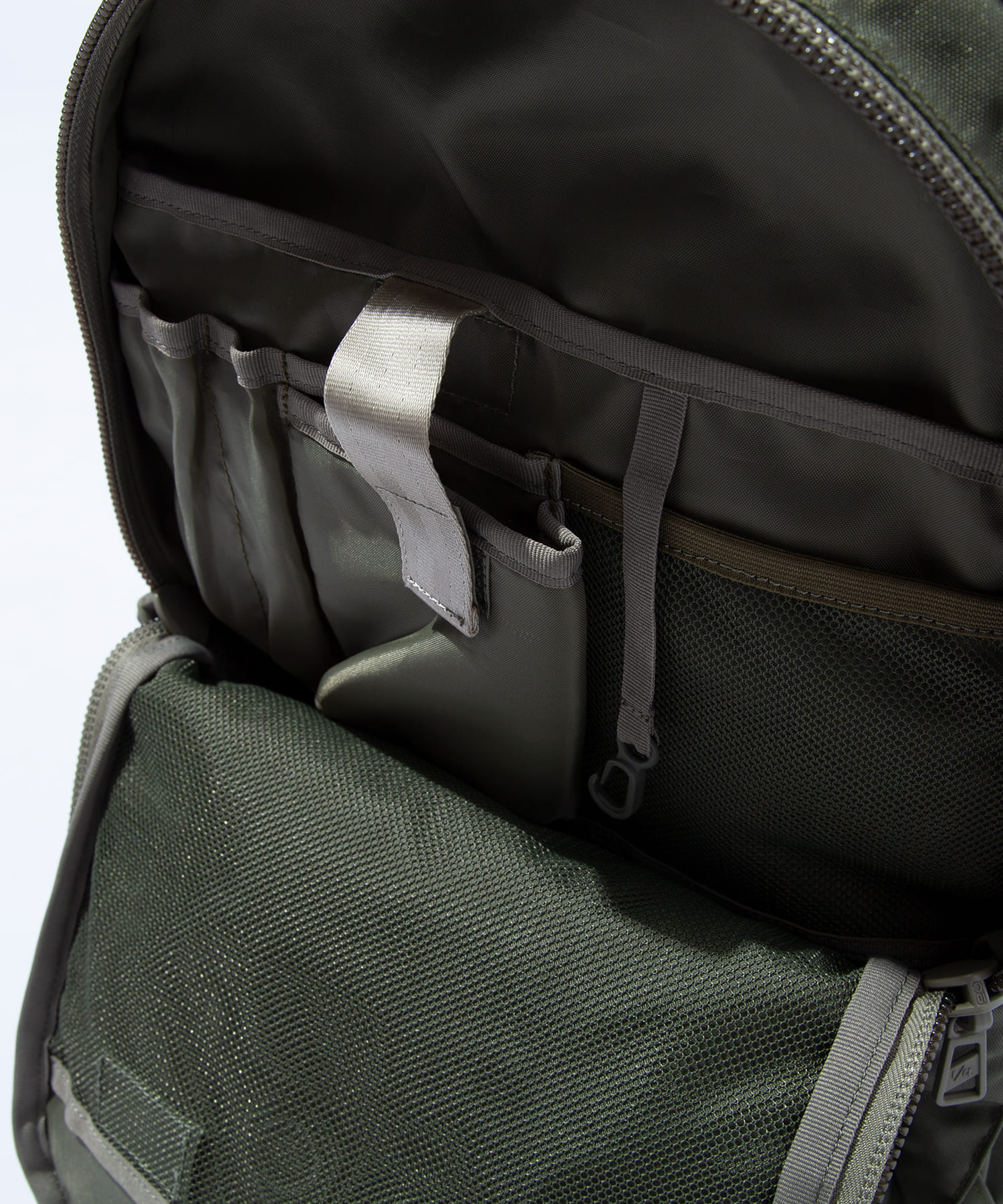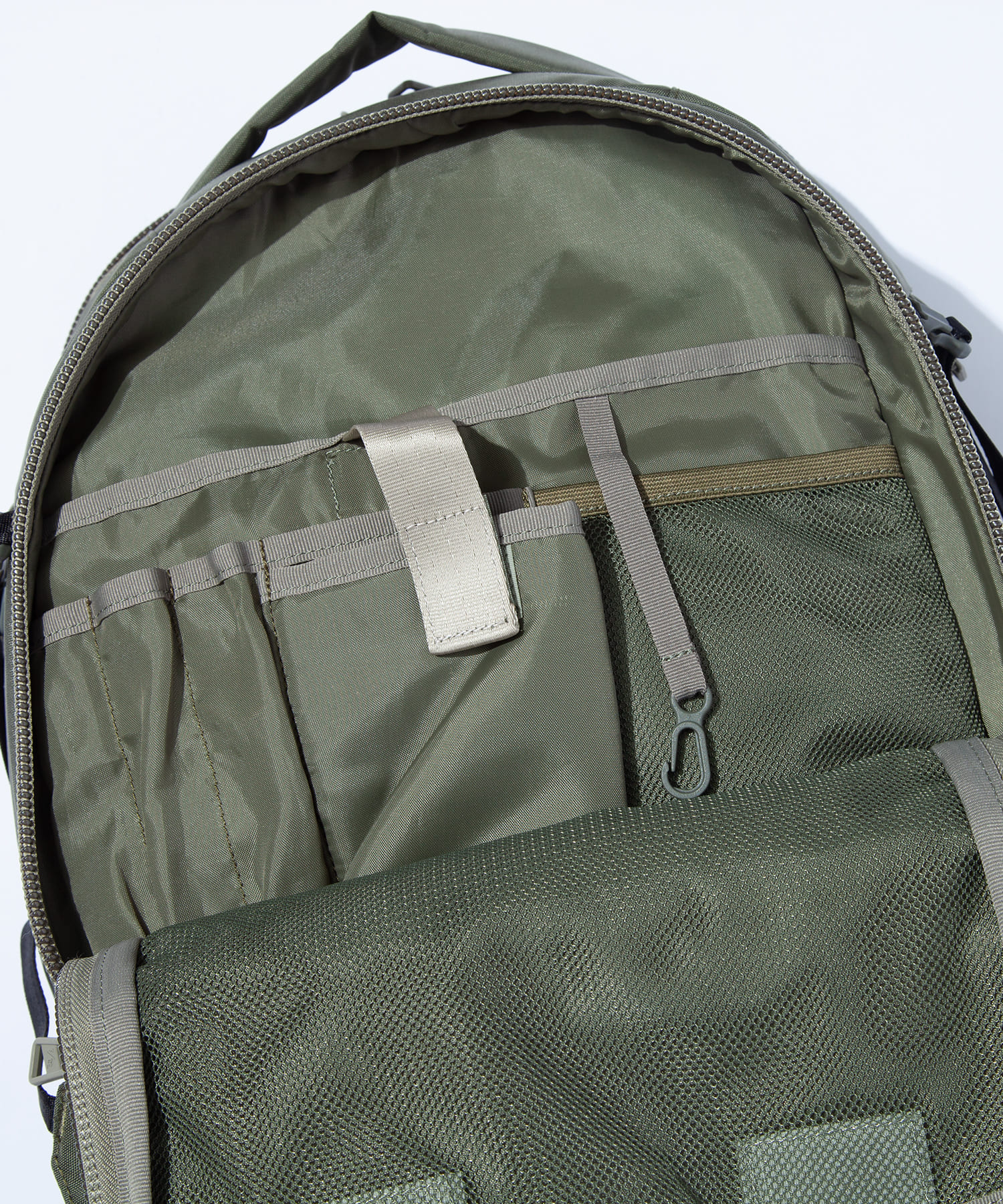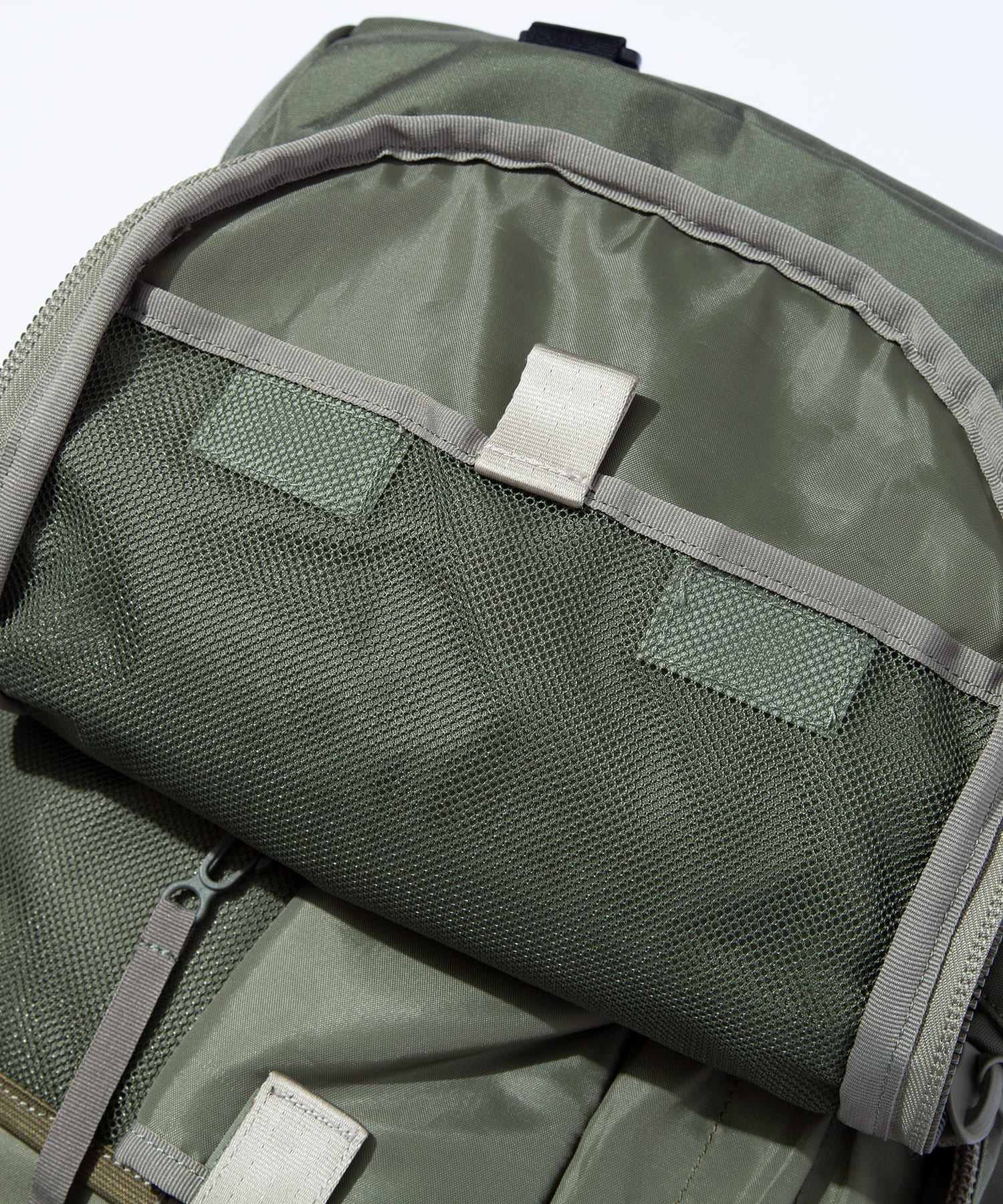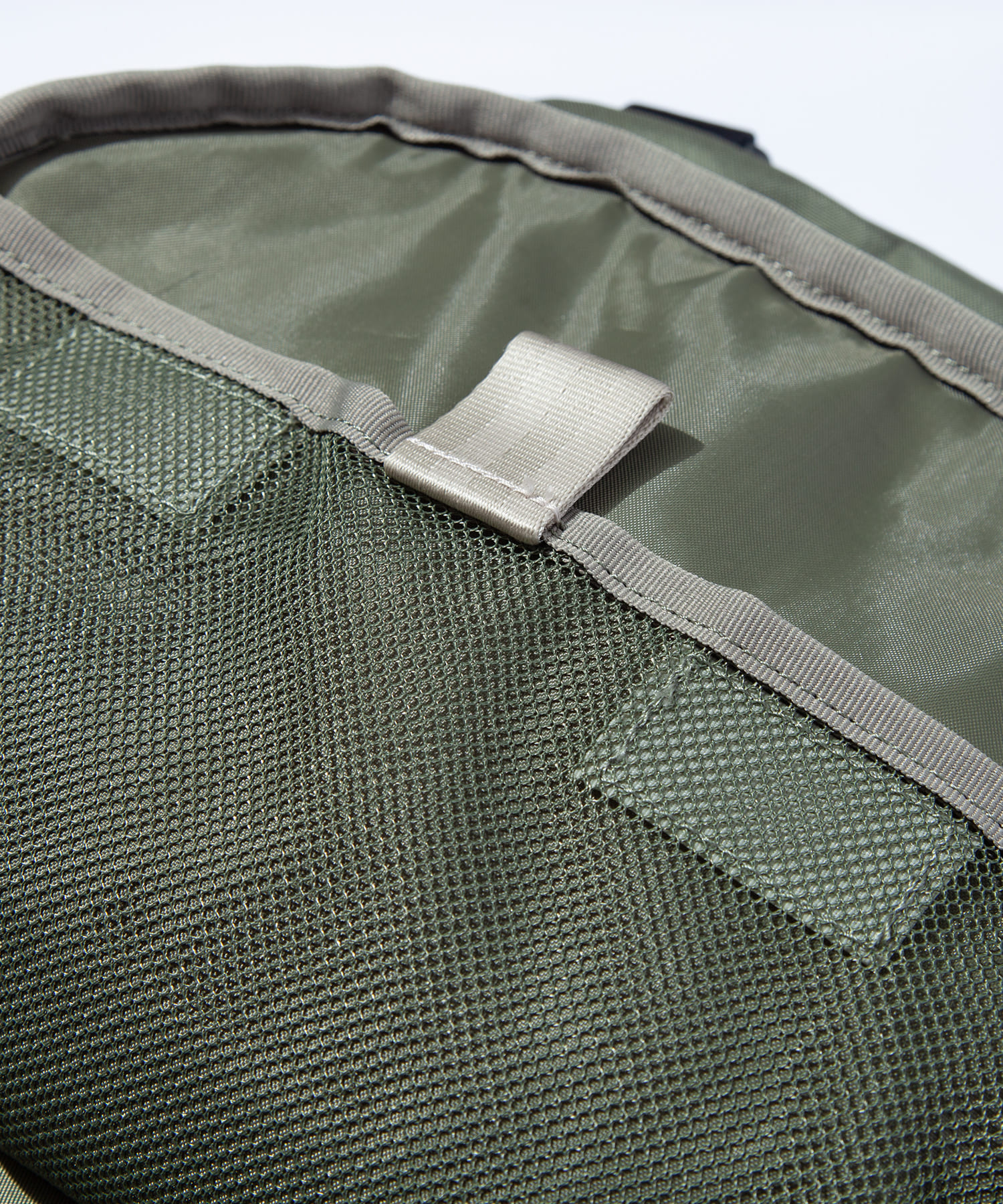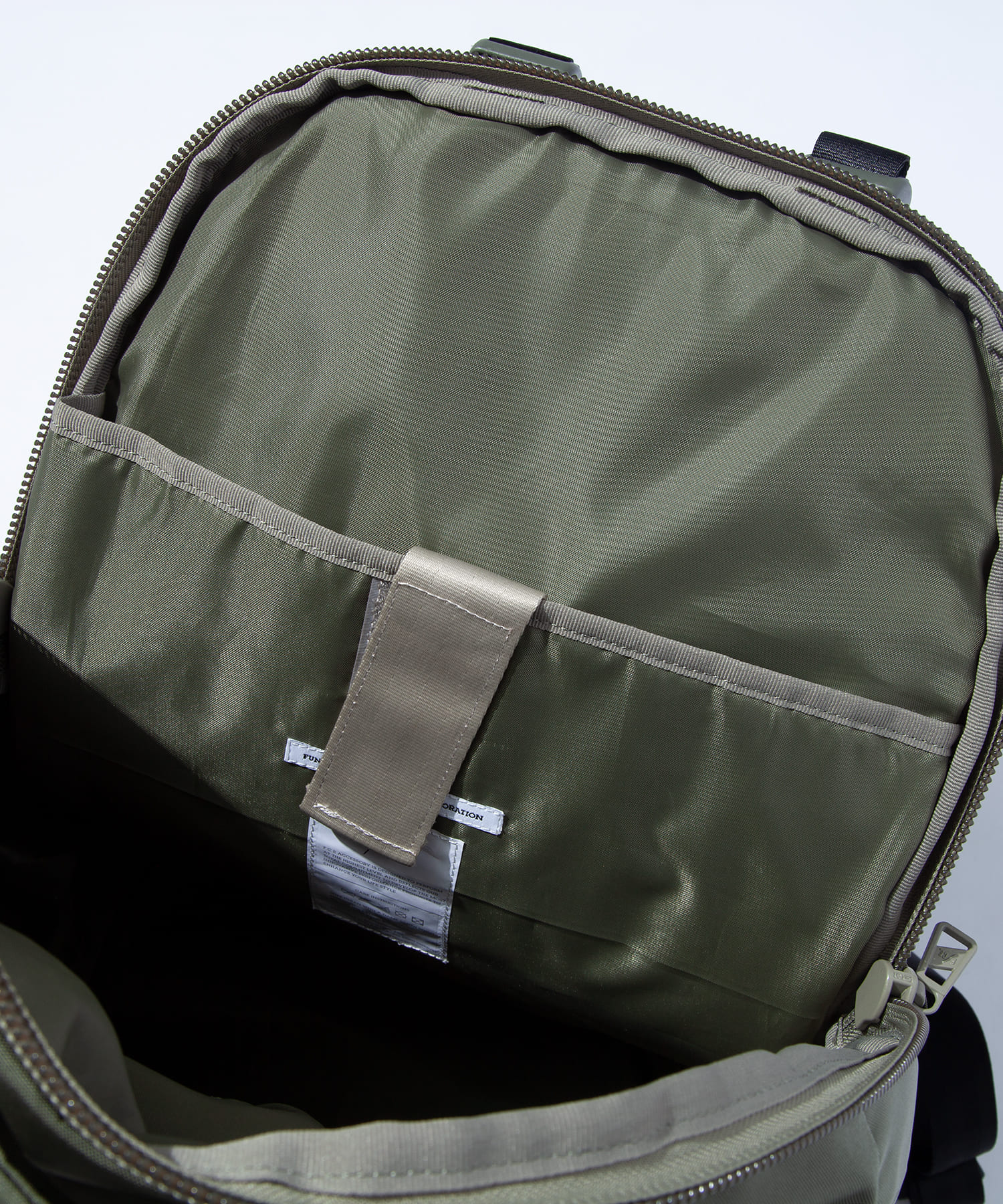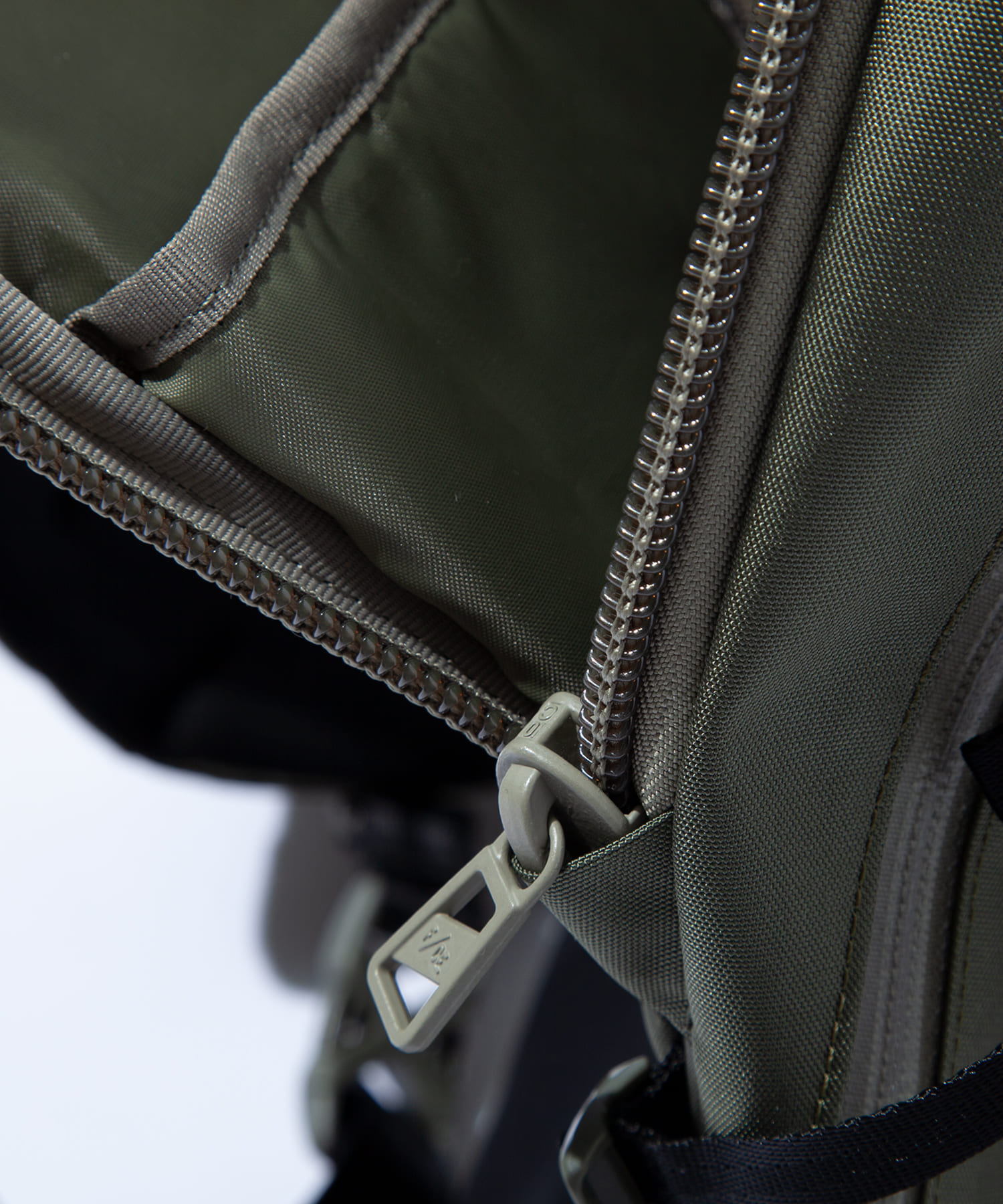 ID FRN30232B0001
定番の950型をベースに軽量化に構築したデイトリップバックパック。
アルミニウムキーフックや細かなギミックがあります。
収納する荷物の容量に応じてマチ幅が変更できるよう両サイドににテープを付属。
ショルダー裏と背面にはウェットスーツなどにも使用される耐久性に優れたネオプレン素材を使用した機能的なバックパックです。
ショルダーにはサコシュや、ポーチなど取り付けられるMOUNTING T SYSTEMを搭載。
素材のRobic™は軽さと強度のバランスが非常に優れます。
Robic™ 420DではCordura 500Dと比較して、80%強の軽さながら、引裂強度では約85%、引張強度では約110%の強度と同等の耐摩耗性を誇ります。
また420DのROBIC糸は特注で中空糸にしすることで、軽量で耐久性に優れた素材【Robic Air】が誕生しました。
素材のもつマットシャイニーな表情はレトロな雰囲気を醸し出します。
・中空糸ナイロン
・軽量アルミニウムパーツ
・車のシートベルト素材のウエビングテープの使用により高強度
・撥水
■2023 AUTUMN / WINTER BAG COLLECTION 一覧へ
<En>
This Daytrip backpack has been designed to save weight.
It features lightweight aluminum key hooks and details, waterpoof zippers and webbing tape made from genuine seatbelt material to ensure strength and durability.
The bag also includes a laptop sleeve that can accomodate laptops up to 15″.
Tape on both sides allows the wearer to adjust the gusset width according to capacity.
Behind the shoulders and on the back, durable neoprene material used for wetsuits, improves comfort and reduces fatigue.
It is a functional backpack.The shoulder straps are equipped with the MOUNTING T SYSTEM that can be used to attach a compatible saccoch or pouch.
The material for our ROBIC AIR line – 420D ROBIC yarn, is made by special order to create a hollow fiber yarn, which is lightweight and has excellent durability.
Robic™ 420D is just over 80% lighter than Cordura 500D, yet it is still able to withstand the rigors of use and tearing.
It has the same strength and abrasion resistance as other materials, with 85% strength and 110% tensile strength.
The matte-shiny look of the material gives the line a retro atmosphere.
・Hollow-fibre nylon
・Lightweight aluminium parts
・High strength due to the use of car seatbelt webbing tape.
・Water repellent.
MATERIAL
100% Polyester
COUNTRY
Vietnam
| SIZE(cm) | HEIGHT | WIDTH | DEPTH | CAPACITY |
| --- | --- | --- | --- | --- |
| F | 50 | 32.5 | 19 | 31L |